Food Department Nutritionist course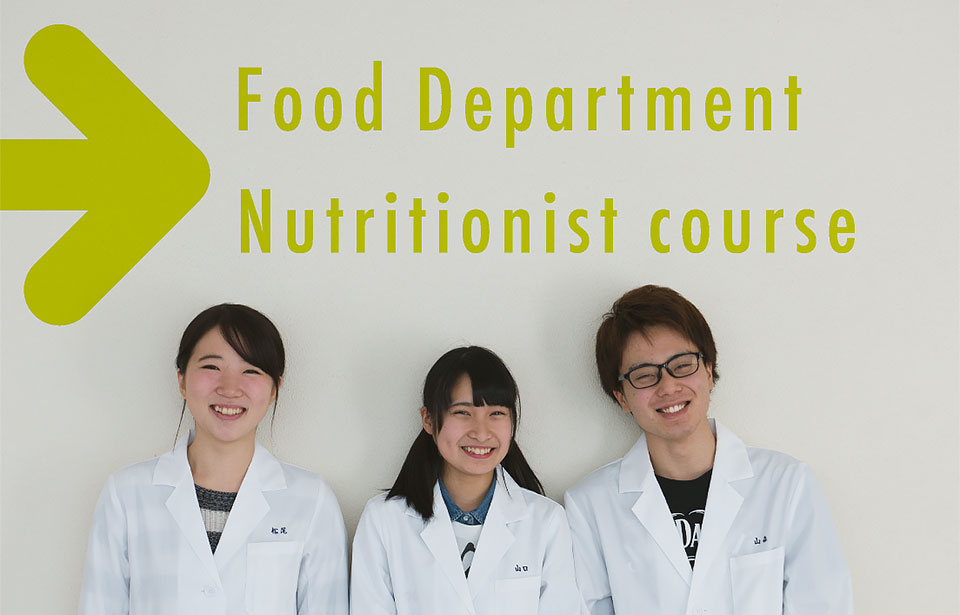 This course trains nutritionists equipped with the knowledge and technical, managerial, and communication skills necessary for adapting to today's world.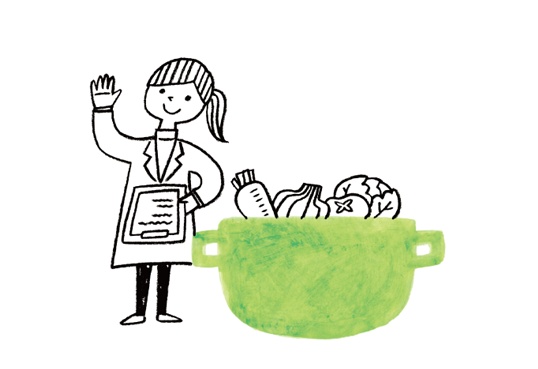 Students in this course will set out to become nutritionists, experts in food and nutrition. They will deepen their understanding of the specialized knowledge and theories related to food and health as they acquire advanced skills they can put to use in society. In addition to their studies on campus, students will cultivate the practical skills required in the real world through off-campus work experiences such as in the food services industry.
This course is recommended for:
Those with a strong interest in cooking and ways to enjoy food.
Those who want to become food and health specialists that can provide guidance to others.
Those with a strong interest in food education who want to apply their nutrition qualifications out in society.
Available qualifications:
Nutritionist
Food Sanitation Manager
Service Industry Skills Examination
Basic Tea Ceremony (Chinshinryu Style)
Future career paths:
Hotel staff
Children's English teacher
Nutritionist
(Hospitals / Meal service companies / Drug stores / Nursery schools / Kindergartens / Welfare facilities for the elderly / Businesses / Meal preparation facilities / Food research and development fields / Health and beauty-related companies)
Sports club advisor
Cooking instructor
Professional sports nutrition management staff
Government employment, etc.
Department and Course
HOME